EU4Business – Financial Sector Institution Building and Crisis Response
Project Description
The "EU4Business – Financial Sector Institution Building and Crisis Response" project aims at restoring access to credit for micro, small and medium enterprises (MSMEs) in the Eastern Neighbourhood region by providing assistance to financial institutions particularly affected by the financial crisis. Developed as a response to the exceptional situation created by the crisis, the project aims to prevent the risks of contagion of bank failures across the region and a sudden shrinking of the real economy.
Specific Objective
- To provide assistance to banks which have been affected by the global financial crisis and in which the EBRD has invested as part of a crisis response package.
- To improve efficiency, effectiveness and transparency in the sector, resulting in better access to financing for enterprises, particularly MSMEs.
- To maintain or create successful and healthy institutions that finance the real economy, operate on market principles and follow sound business practices.
Expected Results
- Regional Institution building and targeted crisis response for larger projects (implemented by firms), excluding Russia and Ukraine.
- Framework for Ukrainian financial institutions for institution building and crisis response.
- Assistance and training in loan workouts and corporate recovery to Russian banks.
- Regional framework for targeted crisis response, delivering trade finance banking consultancy services, and supporting the transfer of expertise and accumulation of institutional know-how and contemporary trade finance banking skills.

Project map
Photo gallery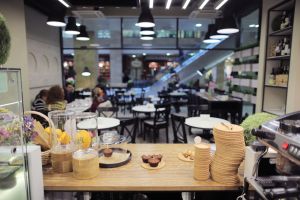 PROJECT DETAILS
Priority Area:
Partnership that creates, Partnership that creates
Subsector:
Economy & trade, Employment and entrepreneurship
EaP Countries:
Armenia, Azerbaijan, Belarus, Georgia, Republic of Moldova, Ukraine
Project Status:
Completed
Implementing Organisation:
EBRD
Funding by the EU:
€12 300 000