Young Women Join Hands for Peace
Mako Chkadua and Malo (Malvina) Kotua, originally from Abkhazia and now based in the Samegrelo region, have turned their passion for handicrafts into providing disadvantaged women with skills for employment and building societal resilience.
With the support of the European Union and the United Nations Development Programme, the two young women — the co-founders of the Hands for Peace NGO — are training some forty conflict-affected women in handicrafts to support their livelihoods, while building social cohesion among host communities and internally displaced persons (IDPs). They have used their hands-on experience in handicraft entrepreneurship and community activism to successfully bid for a grant under the EU4Dialogue programme – the first major initiative for Mako and Malo and the Hands for Peace NGO to support fellow conflict-affected women.
Power of Personal Experience – Empowering Fellow Women
Under the project, Mako and Malo are leading efforts to train 42 women in one of four handicraft areas: knitting, embroidery, tailoring, and macramé-style knotting. They say the initiative aims to help women professionally grow, earn themselves for living, improve their livelihoods, and increase their self-reliance. In addition, considering their lived experience as internally displaced people, the two women aspire to contribute to social cohesion and community resilience.
"Ever since our childhood, as Internally Displaced Persons (IDPs), we have had the problem of integration into host communities. Nowadays, this is not so much the case with our children's generation, but in our childhood, people would make clear distinctions between IDPs and locals. We would be called 'the thrown out, the homeless", Mako remembers, explaining that along with training women in handicrafts, they are eager to contribute to social cohesion among the host and displaced communities.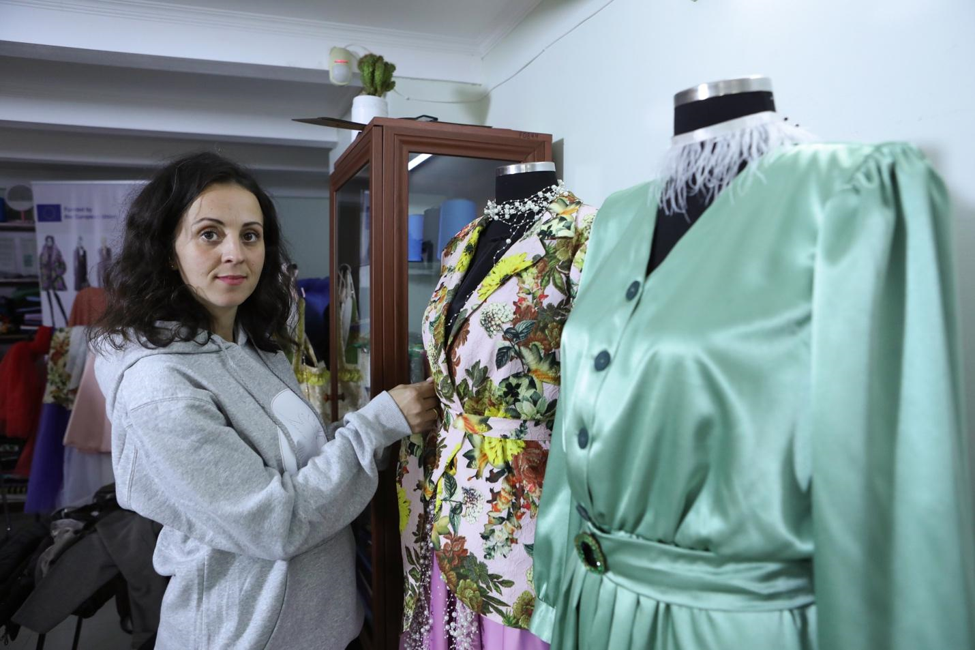 In view of their personal stories, the Hands for Peace selected a mixed group of participants from both local communities of Zugdidi, Tsalenjikha and Khobi municipalities, as well as IDPs from Abkhazia, including particularly disadvantaged women – mothers of many children, single mothers, or women in early marriages who could not continue their education.
33-year-old Mako and 31-year-old Malo are both originally from the Gali district in Abkhazia. Mako spent half of her life in collective IDP housing in Zugdidi, while Malo frequently moved in between her native Saberio village in Gali and the city of Zugdidi in Samegrelo. They first met in Zugdidi in 2017, where they returned after years of studies in Tbilisi, the capital.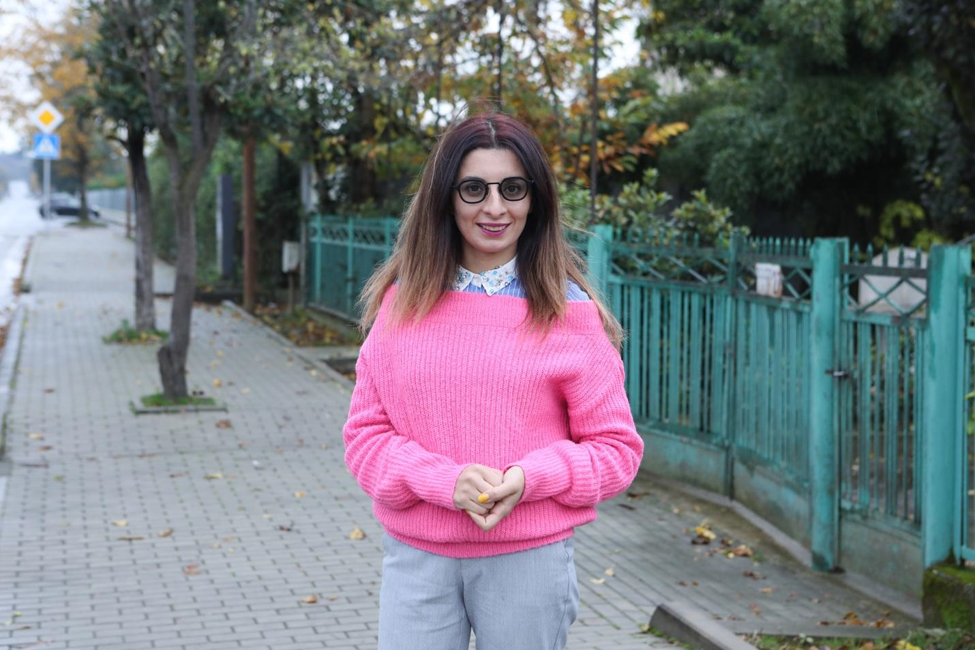 After an initial brief encounter, their paths crossed again in 2018 at the Charity Humanitarian Center Abkhazeti (CHCA), where Malo taught polymer clay handcrafts, while Mako and their two colleagues, Monika Abralava and Salome Kardava, attended training in soutache for IDP women. As exceptional students, Mako, Monika, and Salome soon joined the ranks of handicraft teachers at the CHCA. In 2019, the four IDP women came up with the idea to open a new non-profit "Hands for Peace", to help other women in handicraft learning.
Challenges and Opportunities – A Way Ahead
Mako and Malo observe that there was high interest among women across the region to attend their handicraft classes. As part of the call for participation last year, they received around 150 applications. They toured nearby villages with hard copy application forms to secure the participation of the women who lacked access to the internet.
Despite their interest, many women had to refrain from applying as they worked full-time as housewives dedicated to routine chores. Many have toddlers that could not yet be sent to kindergartens, making prospective handicraft students miss out on the classes. Some of the participants also struggled to find childcare during the project. The founders of Hands for Peace set up a small space for children in their office and gave these mothers the option of bringing their children to the office with them as they would be attending the handicraft classes.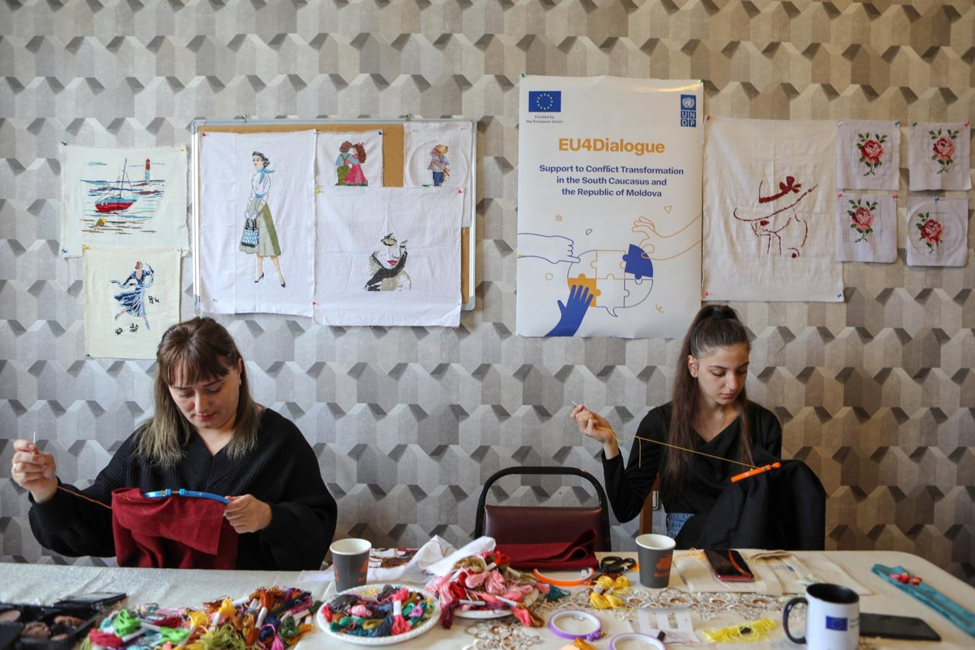 Malo notes that even for those attending their classes, it takes more than just learnin handicrafts to start earning a living. "A training or two in handicrafts is far from enough. We are doing our best to ensure that our involvement does not end with sewing classes alone. The project includes further training for these women to continue their work independently, to learn how to sell their products and how to use funding opportunities, such as grant programmes," she says.
But Mako and Malo already see positive tendencies on their way to women's empowerment. Two beneficiaries of the knitting class already found employment with their class trainer, while tailoring class beneficiaries were ordered 25 dresses for Christmas celebration at a local kindergarten. According to Mako, "the girls have made so much progress. Now they are independently looking for grant applications. They have grown professionally right before our eyes."