Women in Business
Project Description
The EU-supported "Women in Business" programme helps women-led small and medium-sized enterprises to access the finance and the know-how they need to grow. The EBRD provides access to finance through credit lines to local banks dedicated to develop women-led SMEs, alongside business advice to help businesses become more competitive. The programme also offers training, mentoring and other support to enable women entrepreneurs to share experiences and learn from each other.
Specific Objective
The specific objective of the project is to promote women's entrepreneurship and, more broadly, women's participation in business by supporting women-led enterprises with access to funding, as well as providing business advisory services to women-led SMEs.
Expected Results
- Supporting women's SMEs in accessing finance for their sustainable growth and job creation.
- Developing sustainable financial products suitable specifically for women-led SMEs.
- Assisting women's SMEs to access advice and know-how.
- Provide training in key entrepreneurial skills.
- Provide mentoring and networking seminars.
Project map
Photo gallery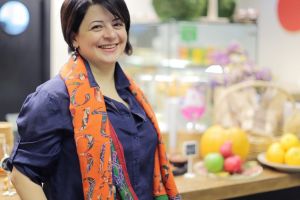 PROJECT DETAILS
Priority Area:
Partnership that creates, Partnership that creates, Partnership that empowers
Subsector:
Economy & trade, Employment and entrepreneurship, Inclusion
EaP Countries:
Armenia, Azerbaijan, Belarus, Georgia, Republic of Moldova, Ukraine
Project Status:
Completed
EU Project Number:
371-312